Did you know that on the Liberty Bell, Pennsylvania is spelled with one n–"Pensylvania."
I've been to the Liberty Bell, and seen it for myself. Back in the day, standardized spellings were rare, so this was not as big of a deal as people may think today. Even though the name was based on a proper noun–the name of William Penn, the founder of Pennsylvania. (Pennslyvania, if I recall, means Penn's Woodlands).
One of my favorite aspects of the South Texas College of Law building is the full-size replica of the Liberty Bell in the lobby (minus the crack), obtained in honor of the bicentennial in 1976.
A replica of the Liberty Bell, cast by a London foundry, was purchased by an anonymous donor as a gift for South Texas to commemorate the U.S. bicentennial. The bell was one of only two such bells to be allocated by the foundry for the state of Texas.
This may or may not have been one of the deciding factors in my appointment. Students ring it before the bar exam. However many dongs it makes, will the number of times they have to take the bar before they pass. They aim for one dong.
Anyway, in class I was trying to illustrate the doctrine of  idem sonans, which provides that the misspelling of a name is okay on a deed so long as it sounds enough alike (this doctrine has fall into some disuse). I pointed out that the Liberty Bell in the lobby had the same typo. I checked. It did!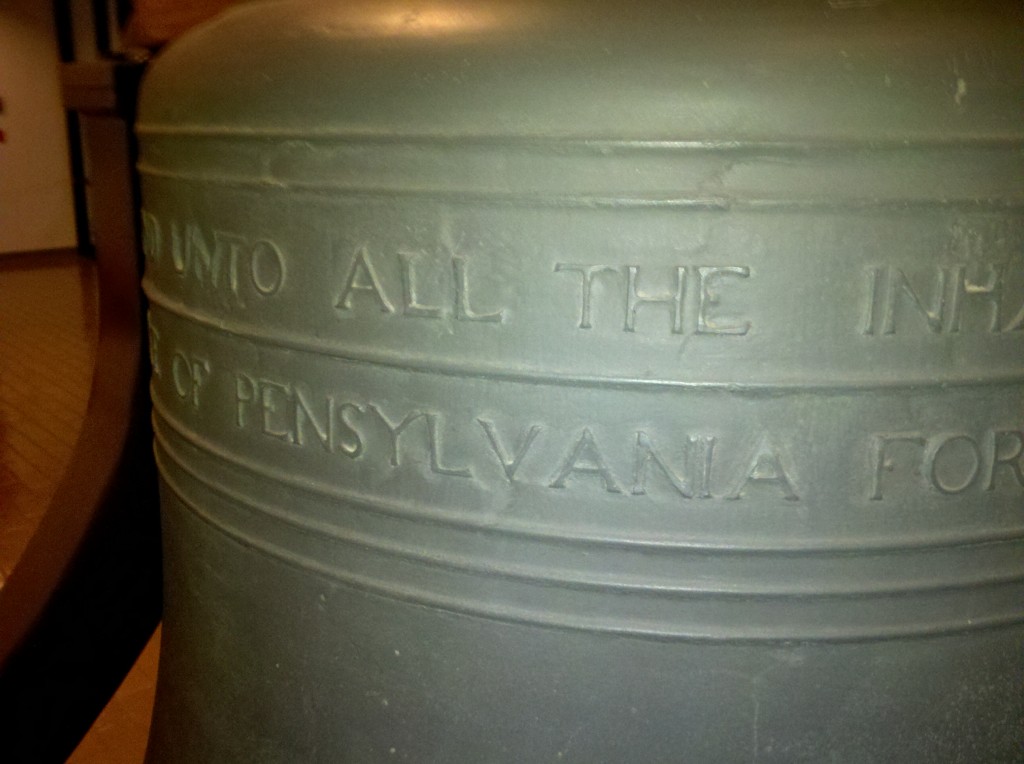 Update: Thanks for the link Above The Law.